Being a "best partner" solving problems together with customers
As Your Best Partner, We Can Solve Problems Together.
We aim to be the Best Partner to our customers, working together to solve problems and create new values within the food industry.We connect customers' needs with the technologies we have developed. We explore the potential needs that are yet to be recognized. We are engaged in "Monozukuri" (creating products) while keeping in mind consumers who are beyond our current range of customers. We are further engaged in "Kotozukuri" (creating movements) through which we assist customers in creating new values.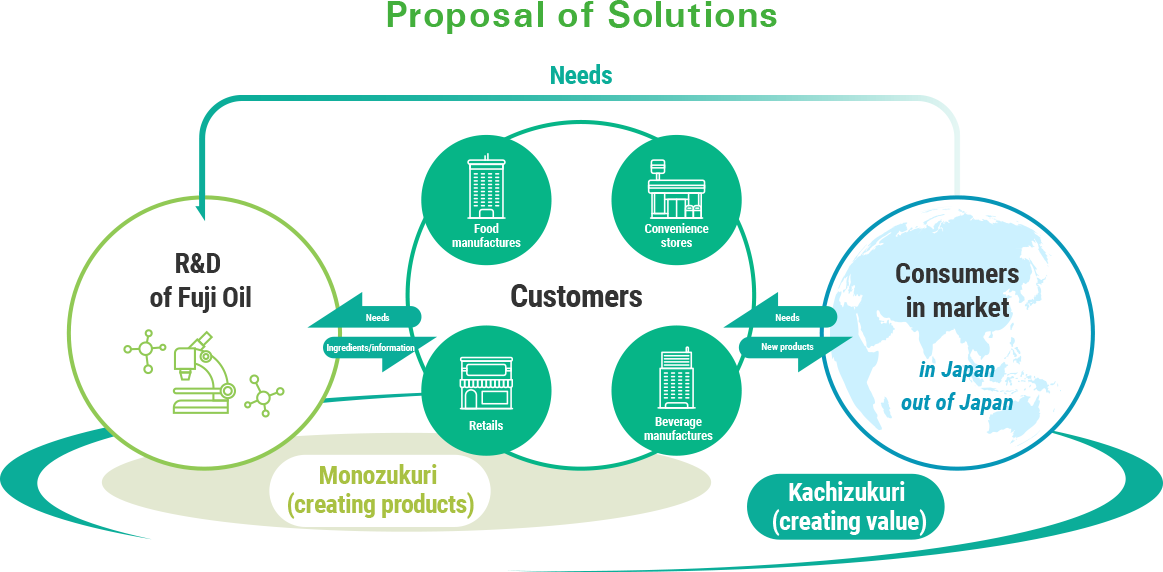 FUJISUNNY PLAZA
Working with Customers to Develop
New Customer Products
We engage together with the client in development work based on software recommendations, new information, technology and know-how unique to the Fuji Oil Group. Our policy is to create things that no one else can. In keeping with this approach, we conduct Proposal of Solutions with an understanding of the existing needs. This is how we provide support and development across a wide range of new menus and food products including foods, desserts, and drinks. At the core of this effort is the Fujisunny Plaza, which promotes the creation of products tailored to each country and region from hub locations in Japan, Singapore, China and Thailand.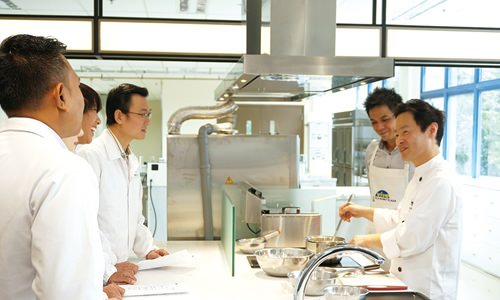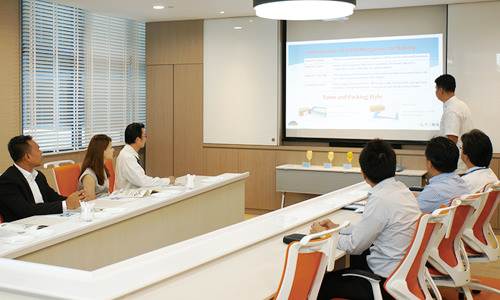 Southeast Asia
FUJISUNNY PLAZA SINGAPORE
FUJISUNNY PLAZA BANGKOK
Japan
FUJISUNNY PLAZA TSUKUBA
FUJISUNNY PLAZA TOKYO
FUJISUNNY PLAZA HANNAN
China
FUJISUNNY PLAZA SHANGHAI
FUJISUNNY PLAZA GUANGZHOU
FUJISUNNY PLAZA BEIJING
FUJISUNNY PLAZA JINAN